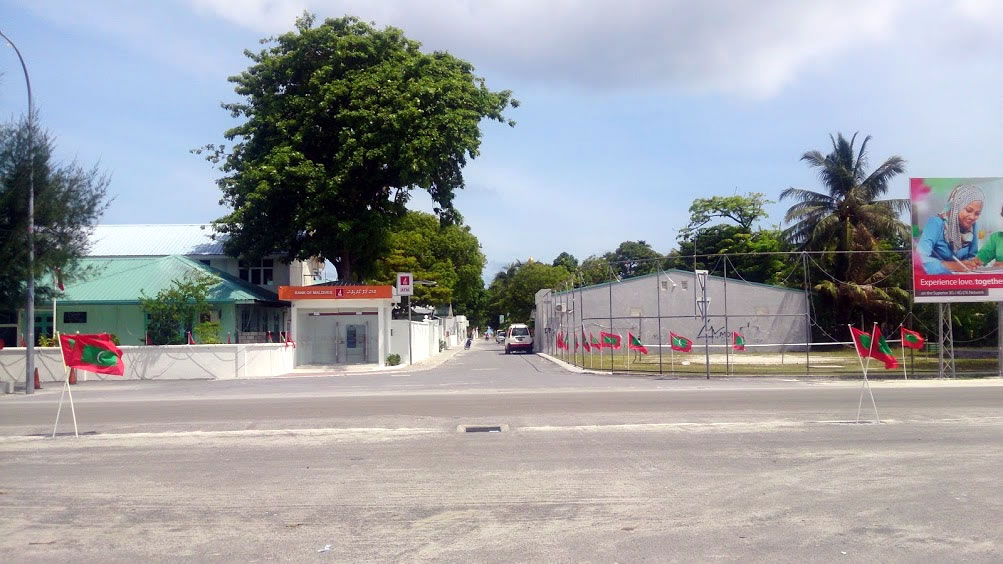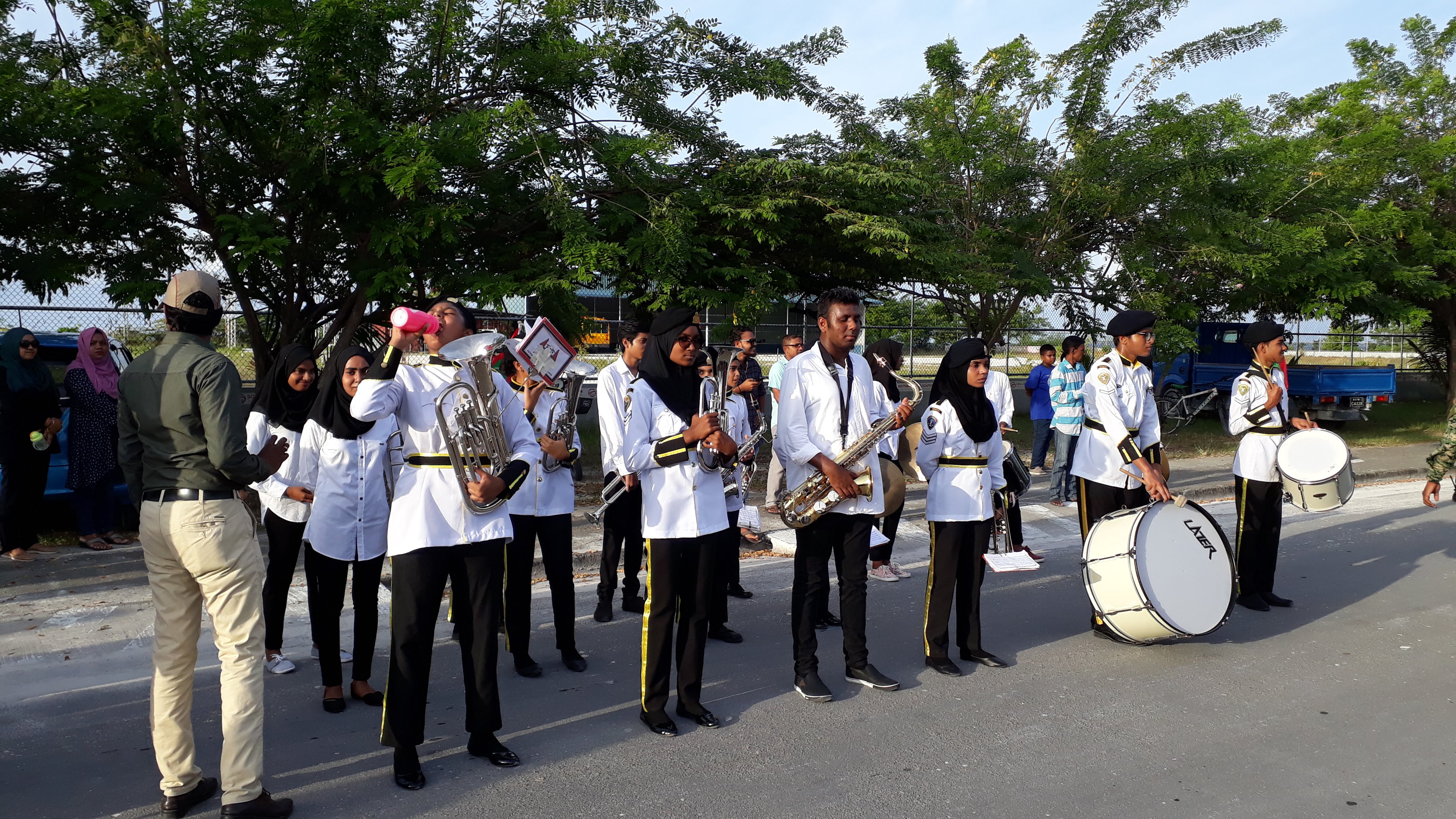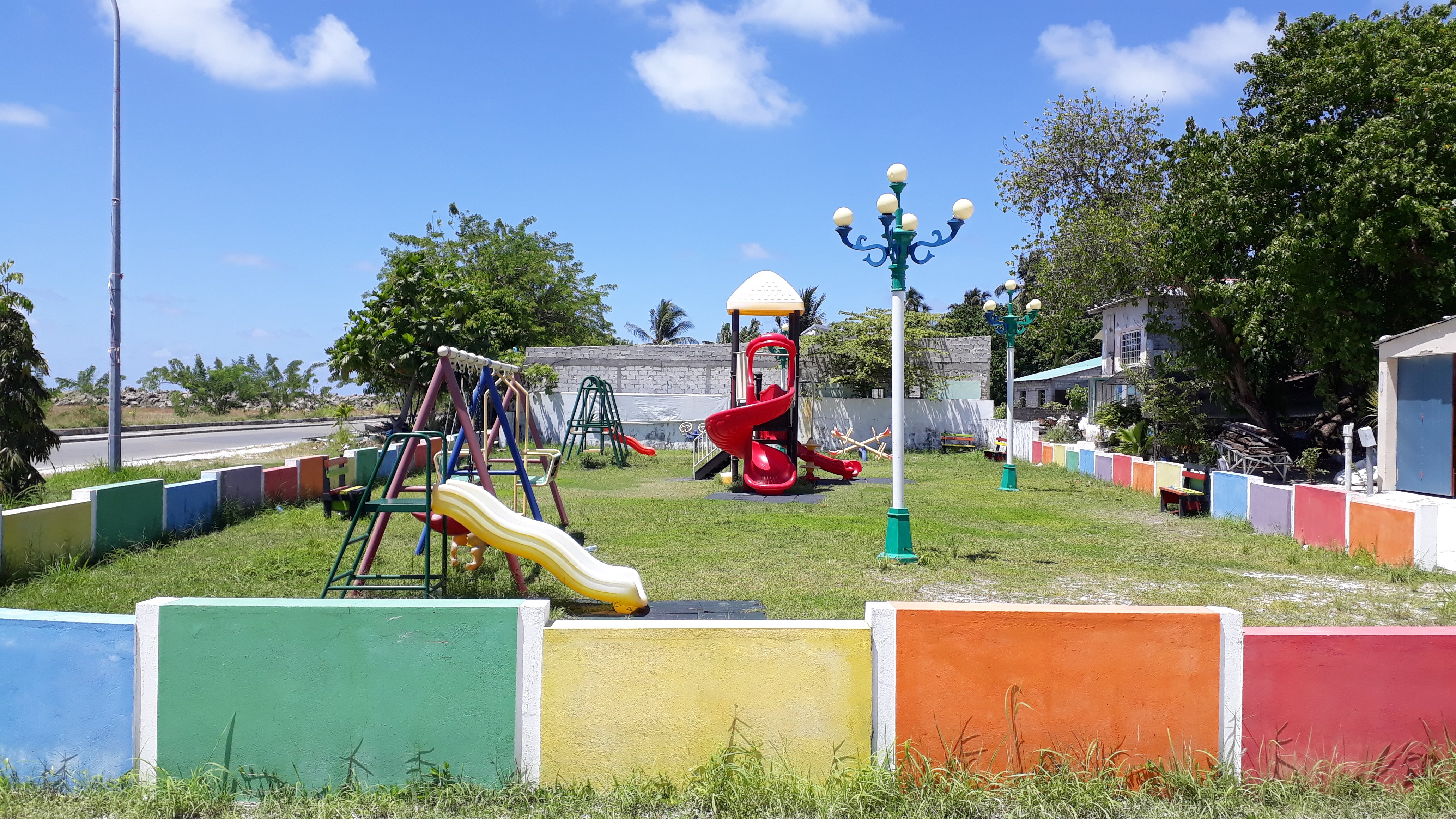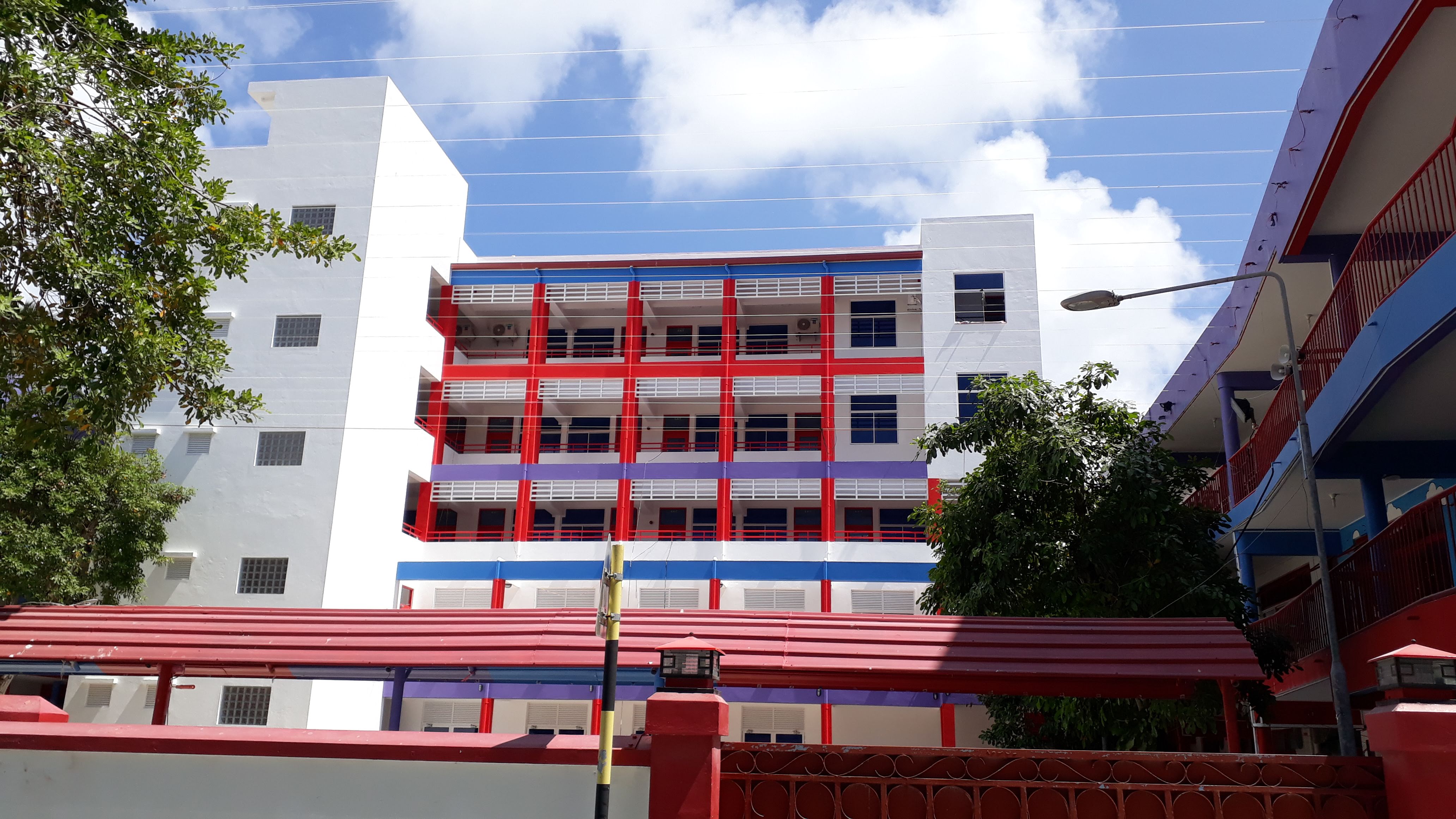 Historic Events
Share
Tweet
Date
Events
??/02/1922
British Archeologist H.C.P. Bell (1851-1937) visited Gan to examine havittha. He also visited Hithadhoo to examine Kottey
30/09/1941
British Royal Marines land on to Aduu Atoll to establish the secret base Port T. They first landed on Viligili. Maldives Culture
??/??/1942
Royal Marine Engineers arrive on Addu and construct three landing strips in Gan. The residents of Gan and Feydhoo are moved to Maamendhoo area of Hithadhoo until the end of World War II.
??/02/1944
Rebellion in Addu after two militia leaders from Male, Buchaa Hassan Kaleyfan and Dada Kasim Kaleyfan are stationed in Addu to prevent any any food trading or transfer of items between Addu islanders and members of the British base. Their abuse, beatings, torture and abuse of women led to a small revolt in Hithadhoo. Maldives Culture
??/07/1944
Mohamed Ameen visits Addu Atoll. Abdullah Afeef is accused of exchanging letters with British. He, Elha Didi ge Ali Didi and other members of his family and friends are taken to Male, convicted, tied prostrate face-down on the ground and publicly flogged with a long rod of several bound rattan canes. Chilly powder is poured into their open cuts, leaving life-long scars. The men are then exiled to other atolls for years. Afeef is exiled for seven years. Maldives Culture
??/??/1952
British survey Gan for future military airfield development.

Maldives Culture

??/01/1955
13 members of the RAF landed by ship on Gan to carry out surveys of the island, and at Hittadu in the NW of Addu atoll, where signals equipment was to be erected. Gan Remembered
??/??/1956
British complete a full survey of proposed military project in Addu Atoll. Maldives Culture
15/12/1956
King Mohamed Fareed and Prime Minister Ibrahim Ali Didi sign an initial agreement with British to accept 2000 pounds for a 100 years lease for an airfield in Gan and a Radio Communications Station in Hithadhoo. Maldives Culture
??/01/1957
British began construction of military base in Gan. Maldives Culture
??/10/1957
Epidemic of Asian flu affects over 50% of 800-900 Gan islanders awaiting permanent resettlement. Ibrahim Ali Didi faces hostile reception from Gan islanders when he tells them they cannot move to their preferred new island of Gan in Huvadhoo Atoll. They learn they must resettle in adjacent Feydhoo. Island women refuse to allow him to land on Feydhoo and pelt him with water stones and coconut husks. Maldives Culture
25/11/1957
A Group of British Royal Air Force came to Gan.Gan Remembered
??/01/1958
Two Feydhoo women admit to affairs with Sri Lankan workers from Gan. Fighting breaks out between Maldivians and Sri Lankan Workers. Many Sri Lankans removed from Gan and replaced with Pakistanis. Maldives Culture
??/03/1958
Sri Lankan Carpenter murdered in Feydhoo over an affair with a woman.

Maldives Culture

??/05/1958
Dysentery epidemic begins in Maradhoo. Twenty-two people die. British provide medical care. Maldives Culture
??/10/1958
Hithadhoo men threaten to attack government office in Gan. British mount defensive operations around Gan. Hithadhoo mob disperses when it reaches Maradhoo. Maldives Culture
??/11/1958
Ibrahim Nasir orders the government office in Gan to cease supplying laborers for the base. Costain Ltd. arranges transport between Gan and the other islands, and construction continues despite problems with wage payments. Maldives Culture
30/12/1958
Maldivian government representative in Ceylon, Ahmed Zaki, flies to Gan and instructs the atoll chief to introduce the new law enforcing a fishing boat tax. Revolt in addu begins in New Year's Eve. Maldives Culture
01/01/1959
At 8pm Abdullah Afeef obeys the instruction from his Atoll Chief and reads out the tax bill for fishing vessels. The assembled crowd loudly rejects the bill and decides to move under cover of darkness and attack Ahmed Zaki at the Government office in Gan. Afeef warns Zaki and escorts him to safety aboard a British naval vessel in Addu lagoon. Government office in Gan is destroyed. One government official is mistaken for Zaki and beaten. Atoll Office in Maradhoo is demolished. Afeef agrees to lead the rebels and receives a secret letter of protection from the British. Maldives Culture
02/01/1959
The addu rebellion begins as a result of tax increase and order to cease working for the RAF by the government.RAF Gan Remembered
03/01/1959
Delegation from Addu visits Gan and says they want to secede from Maldives and come under British protection. The people of Addu Atoll vote to break away from Male. Support for the separatists is widespread in Huvadhoo and Fuvah Mulah, but not unanimous.Maldives Culture
19/01/1959
Abdullah Afif Didi wrote to Queen Elizabeth asking her to recognise the new republic.Gan Remembered
??/03/1959
Afeef organises registration of land for the first time in Maldives. Maldives Culture
13/03/1959
Government of United Suvadive Islands is declared.Maldives Culture
??/04/1959
Addu Trading Company and the People's Bank of Addu are established. Maldives Culture
25/05/1959
Afeef Didi's letter to the editor is published in The Times in London.
??/08/1959
Two boat loads of Male supporters from Huvadhoo are arrested in Addu lagoon. British order Cheshire regiment from Sinagpore to Gan.

Maldives Culture

??/09/1959
Another boatload of Maldive intruders are captured in Addu lagoon.

Maldives Culture

??/10/1959
RAF facilitates interviews with Afeef by selected UK journalists. Maldives Culture
??/01/1960
Addu Atoll formally establishes Republic Suvadive headed by Afeef Didi in Hithadhoo. Huvadhoo and Fuvah Mulak atolls are also nominally part of Suvadive, but the British give protection only to Addu Atoll. Maldives Culture
??/02/1960
British are granted a 30 year lease for Gan and Maamendhoo area of Hithadhoo, and unrestricted lagoon access. British withdrew Cheshire regiment from Gan. United Suvadive Islands writes a letter to Male agreeing to accept Sultan of Maldives as Head of State in Addu. Maldives Culture
??/06/1960
Ibrahim Nasir offers Afeef a full pardon. Afeef and his supporters reject his proposal. Maldives Culture
??/06/1961
Arthington-Davy arrives Addu Atoll and demands to establish relations with Male within two months. Maldives Culture
??/07/1961
Addu sends its statement of demands to Male. They are rejected by the Majlis, and Nasir is authorised to deal with the rebels. Male militia led by Nasir attacks Thinadhoo.Maldives Cultrue
??/08/1961
British repatriate Male government captives, held by Afeef's administration in Viligili near Gan, to Male. Maldives Culture
??/04/1962
British attempt to restore Addu to Male rule but large violent demonstration in Gan rejects any change.

Maldives Culture

??/08/1962
Large peaceful demonstration in Gan against Male rule. Maldives Culture
??/09/1962
Another large demonstration in Gan against ending the Addu republic. Maldives Culture
23/09/1963
British agrees to return Addu to Male control by the end of 1963. British political advisor, Rounswaite actively lobbies Addu businessmen against Afeef. Regiment from Bitterworth in Malaysia ordered to Gan, and Rounswaitte orders the Maldives flag to be raised in Maradhoo. Afeef and his supporters agree to end their revolt. Maldives Culture
30/09/1963
Afif Didi leaves Addu for the Seychelles with his family aboard HMS Loch Lomond.
??/11/1963
After promising amnesty for all Adduans Nasir now demands six month exile for Afeef and other leaders. Maldives Culture
??/04/1964
Male newspapers announce that Abdullh Afeef's amnesty has been withdrawn. Maldives Culture
??/07/1964
New Addu Atoll Chief Moosa Ali Didi bans visits to the islands by British medical and hygiene teams. Maldives Culture
??/10/1964
Malaria increasing in Addu. Government forbids spraying by British teams. Maldives Culture
??/11/1964
Russian research ship Vityaz anchors in Addu lagoon. Maldives Culture
??/03/1965
Spraying equipment from Gan is given to Atoll Chief. British are still forbidden to enter the islands. Feydhoo and Maradhoo people are permitted to collect subsistence rice again from Gan. 300 sacks issued immediately. Maldives Culture
??/05/1965
Anti-malarial spraying by British starts in Addu.Maldives Culture
??/11/1965
First radio telephone link between Male and Addu is established. Maldives Culture
09/08/1969
DNC introduces the modern passing game to Male by playing their first ever match in the National Tournament. They beat Orchid Club of Male by 3:1. According to the next day issue of Viyafaari Miadhu, such a stylish football had never been played before in Male.
18/12/1970
The 20th Football Tournament, the first and only one held outside Male, ends in Hithadhoo. DNC becomes the firs non-Male team to win the championship jointly with Zamaanee Music and Mufeed is awarded the Best Forward of the tournament. Labeeb is the top scorer with nine goals.
29/11/1971
"Greek" boat which was about to leave for Hulhu-Meedhoo for a dhekun was overturned at Feydhoo lagoon with over 90 passengers on board drowning five children. The RAF at Gan salvaged the ship.
15/03/1972
British Queen Elisabeth II visits Gan.
??/08/1972
DNC wins The National Football Tournament for the second time and Mufeed made a hat-trick of winning Best Forward of the Tournament by winning it in 1970, 1971 and 1972.
12/01/1973
A British delegation came to Male to negotiate increasing the salaries of labourers working in Gan. Moon Light
01/07/1974
A new school called Makthab Al Islami (which would later bocme Fedu School) is inaugurated in Feydhoo under the administration of Seenu Atholhu Committee. 185 students attended the first day.

Moon Light (06/07/74)

22/08/1974
ASA of Hithadhoo wins the national football championship in front of 7000 spectators. Sri Lankan Prime Minister Mrs. Sirimavo Bandara Nayaka who was on an official trip to Male, handed out the trophy.
29/03/1976
Official Hand Over of Gan takes place. Group Captain W. Edwards of the Royal Air Force hands over Gan to Koli Ali Maniku, the envoy from the government.
31/03/1976
Last RAF group left Gan.
23/11/1976
Government decides to shut down the hospital in Gan after the British said they cannot provide doctors and medicine. Moon Light
11/09/1988
Mohamed Waheed, the Island Chief of Fydhoo passes away.
02/12/1988
Feydhoo officially gets 24-hour electricity.
??/??/1989
Afeef Didi made a short visit to Addu.
13/07/1993
Abdullah Afeef Didi passes away in Seychelles.
31/10/1999
Maadhela wins the National Volley Tournament.
??/??/2000
Maadhela wins the National Volley Tournament.
11/09/2001
HIS club of Hithadhoo wins National Volley Championship beating Vicenza in the final.
??/??/2001
Maadhela fails to win and own the Volley Trophy. Rehendhi beats them in the final, but the real winner is the island of Feydhoo itself making a hat-trick of winning the Championship.
02/08/2002
Maadhela becomes the Volley Champions for the third time after a dramatic final against Stork.
23/09/2002
HIS Club defends the championship by beating PANY of GA. Nilandhoo.
28/09/2002
The bridge between Hankeda and Gaukedi is opened for public.
17/10/2002
Maadhela wins Haadhee Memorial Cup in Hithadhoo after beating arch-rival Rehendhi in the final, becoming the most successful volley team of the year.
09/07/2003
President Maumoon officially inaugurates Addu Link Road.
26/08/2007
Former Atoll Chief Moosa Ali Didi passes away at 21:30.
23/12/2007
A flight of Blue Panaroma Airline from Italy, the first international flight, lands at Gan International Airport.
29/01/2008
President Maumoon inaguarates Gan International Airport.
30/01/2008
Herethere Resort is officially opened by president Maumoon.